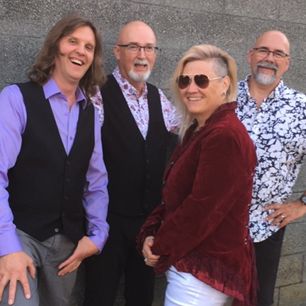 REV'd your consummate party dance band. Great for any occasion, from corporate events to pubs and clubs... we do it all. You can find us having fun at venue near you. See you on the dance floor!
Please Welcome REV'd.
The band plays all genres, all decades... well, 50's and beyond ~heavy on the 80's~ and some of Rev's originals.
Contact
rev@revd.ca
for more information.
Meet The Band
Rev ~ Lead Singer and Front Person
Stan Reid ~ on Bass, Vocals
Ebi Fazzari ~ on Drums, Vocals
Chris Morgan ~ on Guitar, Vocals
Shaun McDonald ~ on Keyboards, Vocals


REV
Rev brings her on stage energy right to the audience.  She is very excited about music and cannot wait to share it as the lead singer in REV'd. From her subtle ballads to her rockers. Get ready to be entertained.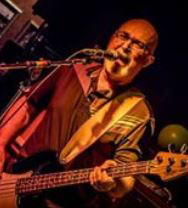 Stan
Spent his early years in Toronto experiencing the funk blues roots music that comprises the "Toronto Sound". After completing a tour to the west coast, the vibrant Vancouver music scene kept him here. He is passionate about playing Bass and great on harmony vocals.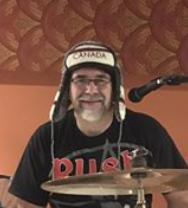 Ebi
Having started a lifelong habit of drumming from the back seat of the car at a very young age, he has literally never stopped. Ebi spent 5 ˝ years playing the bar circuit in Canada from coast to coast. He is very versatile, enabling him to play any style of music while pitching in with harmony vocals, keeping us on track.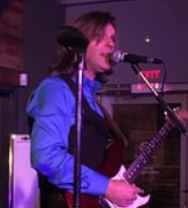 Chris
Comes into the band with a Bachelor of Music degree in jazz. With his many years of live performance experience in several local bands of various styles, he is sure to grab your attention. Chris plays guitar passionately with a smooth vocal. He always keeps the party going.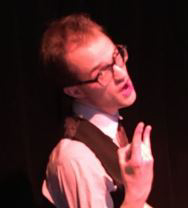 Shaun
Winnipeg's very own Shaun McDonald has been ivory-tinkling for most of his life. Having worked with the likes of Premonition, Hooch and the Howlers, the South Side Big Band, The Perms, Planet Nerve8 Music Productions, and Big Dave McLean, he's excited to be throwing down some Peg City groove with REV'd.

You'll be ROCK'd with selections from this list...
Mustang Sally (yes people love it!)
Mony Mony
I'm The Only
Hit Me With Your Best Shot
I Hate Myself For Loving You
What I Like About You
White Rabbit
Bad Case of Loving You
If This House is a Rockin'
Little Sister
Oh What a Night
Slow Hands
Some Kind of Wonderful
Come Together
Hurts So Good
Mercedes Benz
High School Confidential
My Sharona
Brass in Pocket
Sweet Child of Mine
Roxy Roller
Born to be Wild
Rocky Mountain Way
2 Tickets to Paradise
Take Me To The Kaptin
I Want You to Want Me
Double Vision
Long Train Running
Shine
Birthday
The Break Up Song
T n T
Too Much Time on my Hands
Tush
Come and Get Your Love
You May be Right
All Summer Long
Uptown Funk
Innocence
Raise a Little Hell
Tennessee Whisky
Burning Love
Sucker
Get Lucky
Can't Get Enough of Your Love
Good Girls Don't
Stuck in the Middle
Oh Darlin'